This is the ultimate kit for busy photographers. Get the maximum benefit out of MagMod's dope magnetic softbox with a bundle that includes the MagBox, MagRing and MagShoe, plus a FocusDiffuser and gels for extra light control, and an awesome case to store it all in.
MAGNETIC ATTACHMENT
Magnets inside the base of the MagBox make attachment fast, silent and super strong. Even if you tilt your softbox at a deep angle or (for some reason) shoot inside a wind tunnel, the MagBox and the MagRing are staying put.
EASY SETUP & TEAR DOWN
The MagBox is one solid piece. Pop it open with an easy, satisfying click. With magnets in the base, you can throw it onto your MagRing in a second. When you're ready to remove the MagBox from the MagRing, simply press the Magnetic Field Disrupter (A.K.A. - the orange tab on top of the MagRing). Then fold up the MagBox; it collapses in one neat, portable piece and can be stored safely in the MagBox Case.
2 INNOVATIVE DIFFUSERS
We created a whole new way to modify your light, and it's called the FocusDiffuser. The FocusDiffuser acts like grid and a lens combined, allowing you to control light spill and increase the effective light output. Just want soft light? Use our Fabric Diffuser. Embedded magnets in both diffusers make attaching them to your MagBox fast and easy.
HASSLE-FREE, INTEGRATED GELS
Forget taping flimsy gel sheets to the outside of your softbox. Our rigid gels snap right into a built-in gel holder. You don't even have to remove your diffuser to change gels! Use the MagBox's handy side zipper to access gels.
SPEEDLITE AND STROBE COMPATIBLE
The MagBox is the most versatile softbox ever, making it one super smart investment. Use the MagBox with 1 or 2 speedlights—any flash that has our patented MagGrip installed will work. Or use one of our adapters to mount your Profoto, Bowens, Elinchrom or Paul C. Buff strobe.
OBSTRUCTION-FREE DESIGN
The calculated design of the MagBox 24 Octa distributes light evenly and without a hotspot on a single or multiple speedlites. Hence, the reason why this softbox is devoid of an internal baffle. It's not necessary! The MagBox provides the cleanest light quality and highest effective output.
AWESOME
The MagBox, MagRing and MagShoe help you work smarter, better and faster so you can focus on doing your thing: creating awesome images and impressing your clients. So go ahead and try new techniques—even under busy shooting conditions. Changing your lighting on the fly has never been simpler.
AWESOME
The MagBox, MagRing and MagShoe help you work smarter, better and faster so you can focus on doing your thing: creating awesome images and impressing your clients. So go ahead and try new techniques—even under busy shooting conditions. Changing your lighting on the fly has never been simpler.
MADE WITH THE MAGBOX
We gave the MagBox to 5 amazing wedding photographers, and they took it for a test drive. Here's what they created with the MagBox on their first time out the gate.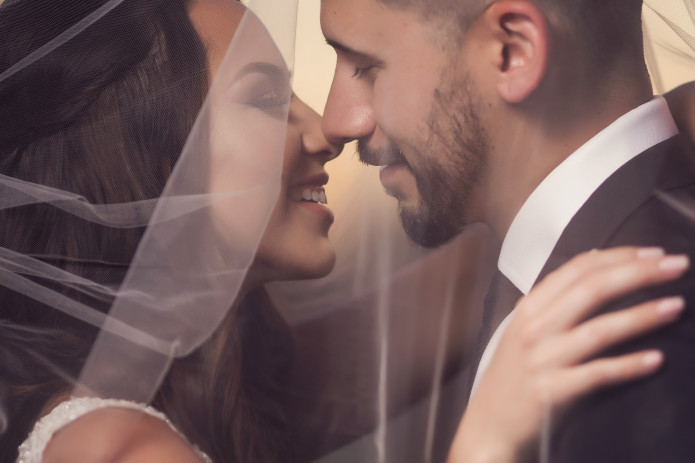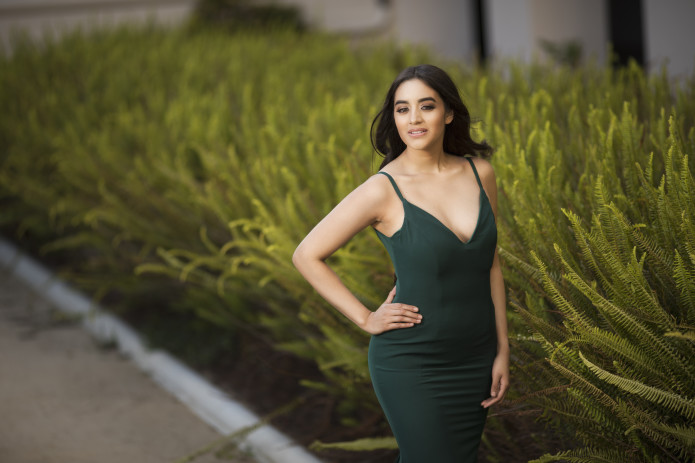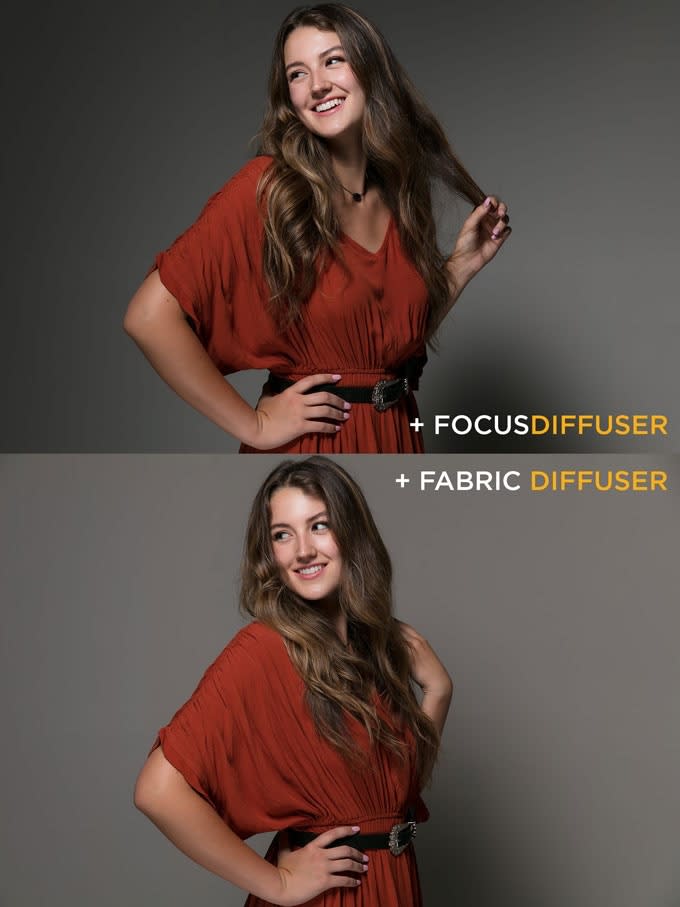 The FocusDiffuser controls light like a grid, but also focuses light like a lens—all while keeping it super soft.
Inside the FocusDiffuser, micro-structures alter the angle of light in 40 or 20-degree beam angles, softly redirecting light forward and causing less spill.
The FocusDiffuser actually increases the effective light output of your light—just like a fresnel lens! Our popular MagBeam (launched 2 years ago here on Kickstarter), introduced spotlight-like control and light intensity in a small modifier, and now the FocusDiffuser gives you the same increase in effective light output potential in a larger modifier.
BETTER CONTROL OF SOFT LIGHT
What MagMod's MagGrid is to bare speedlights, the FocusDiffuser is to softboxes. Create beautiful soft light and place it exactly where you want it. The FocusDiffuser limits spill to give you the control you need to work more efficiently and save time in post.
EASIER THAN A FABRIC GRID
With an old-style softbox, your options for controlling light were limited to a fragile fabric grid that attached with annoying, noisy velcro. Lamesauce! The FocusDiffuser attaches to the MagBox in one second—quickly, quietly and easily—because magnets. And when you're done with it, you can roll it up neatly and store it safely inside our MagBox Case.
UP TO 700% MORE LIGHT
When compared to traditional softboxes, the MagBox with FocusDiffuser is up to 2.8 stops brighter. It gives you the softness you'd expect with the control and precision of a grid, all while increasing the total light on your subject by up to 700% when compared to other competing softboxes.
YA CAN'T DO THIS WITHOUT A FOCUSDIFFUSER.
To create the image below, Trevor Dayley used the MagBox 24 + FocusDiffuser and two AD200 speedlights.
As you can see in the behind-the-scenes shot, the model is standing in full, crazy bright Arizona summer midday sunlight. You can see her shadow cast on the wall behind her. The shadows of the tree branches, which end up in the final image, were also all created by the high angle of the sun.
Trevor used the FocusDiffuser and two AD200s on high power to cancel out the sun and put soft light on the model. It would have been impossible to make this image with portable flashes without the FocusDiffuser. Trevor would have needed a studio strobe to overpower the sun.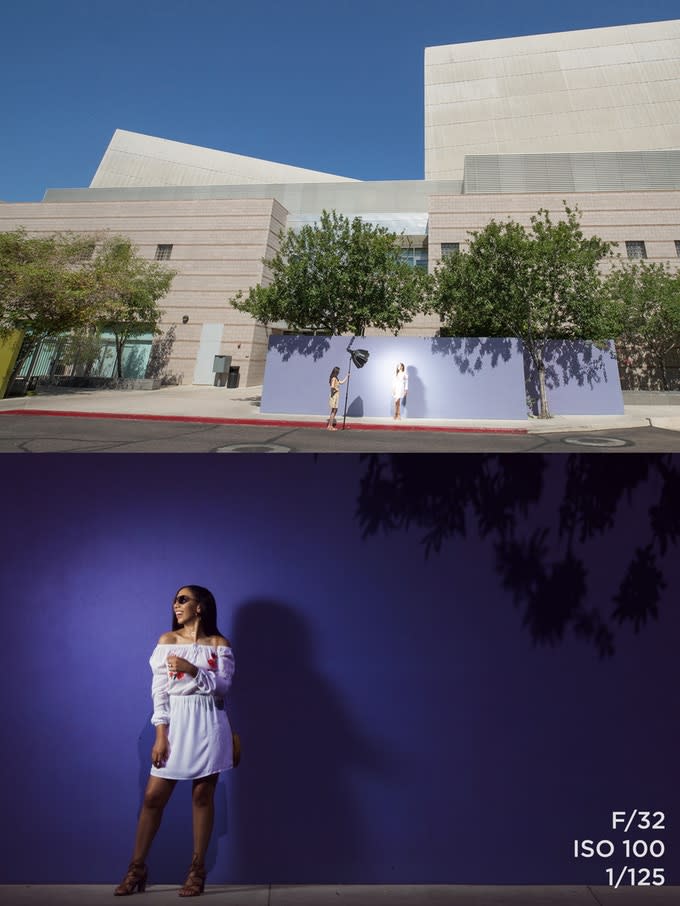 The FocusDiffuser is no gimmick. Micro-structures focus light with beautiful softness, giving you a higher effective output to help you shoot in challenging situations with just speedlites!
UNIVERSAL
Just pop any flash that has a MagGrip, our patented universal flash mount, into the MagRing. Since the MagGrip works with pretty much any flash, you can use pretty much any speedlights you own inside your MagBox.
ON-CAMERA TO OFF IN 1 SECOND
Thanks to the freakishly strong neodymium magnets inside the MagGrip, speedlights attach securely to the MagRing—in literally 1 second. No special tools or locks required. The MagRing makes it easy to switch a speedlight from being on-camera to off-camera in a jiff.
STRONG & SECURE LOCKS
The MagRing is rock-solid. With your flashes magnetically mounted in the ring, close the beefy security doors to lock 'em in place. You spent a lot of money on your flash; protect your investment from kissing the pavement or getting lost in the ocean by locking it up securely in the MagRing.
TIME-SAVING CONVENIENCE
The MagRing is so convenient that you're free to leave your mounted flash or flashes in it even when you don't need your softbox. No need to waste time ripping apart your whole set up just cause you wanna change locations and modifiers. Score!
SECOND SHOOTER SOLUTION
Your assistant's flash can be in the same position as yours—no need for a second light stand junking up your limited workspace and slowing you down.
ONE BIG, HAPPY SYSTEM
We made the MagRing compatible with your existing MagMod modifiers. Throw on a MagGrid, MagGel or MagSphere without having to remove your flashes from the MagRing. Woo hoo!
FINALLY! A DUAL MOUNT THAT DOESN'T SUCK.
The MagRing makes it silly easy for you to mount two flashes at once.
. . . which is pretty dope for, say, overpowering the sun or doubling your flash recycle times.
With two flashes in the MagRing, you've got double the power of a single flash—almost the same amount as a studio strobe—without actually having to lug one around.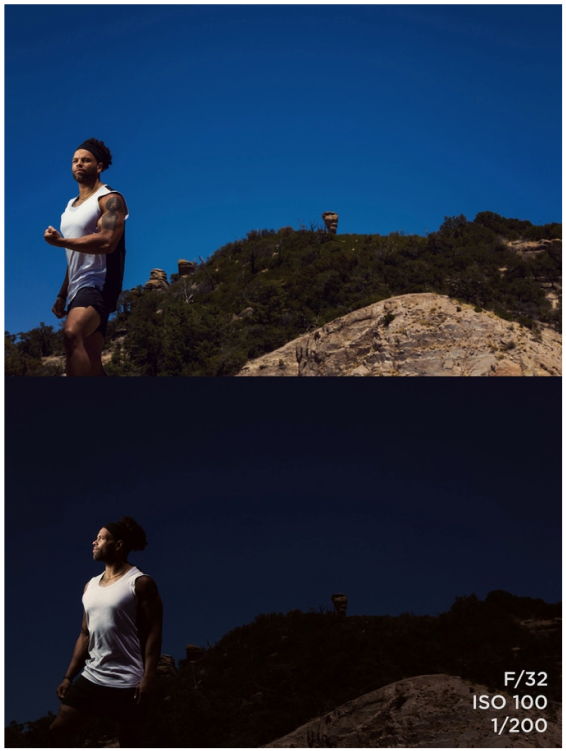 FAST & EASY
Just slide in your flash and turn the lock 90 degrees. It's ready to go. The MagShoe's sturdy lock renders that crummy, obnoxious twisty lock on your flash totally unnecessary. You'll never have to waste time with that thing ever again.
ONE-HANDED OPERATION
Adjust the angle of your light with one hand (!!!). Just press the handy orange button to make quick, precise adjustments.
SECURE
In one swift motion, the MagShoe's got your flash locked down tighter than Fort Knox. Your flash won't come loose, and it's not gonna wobble—even if you bump your stand.
UNIVERSAL
The MagShoe works with any flash. It also includes a 1/4 20 adapter.
FRIENDLY FIRE-PROOF
The MagShoe won't cause your flash to fire accidentally. The contact points on your flash touch only plastic.
ERGONOMIC
A silky smooth silicone coating and ergonomic grip feel like joy in your hand. Even the knobs on the MagShoe were intentionally designed to fit human-sized fingers and are easy to turn.
UMBRELLA-COMPATIBLE
Still living that umbrella modifier life? Got ya covered.
MOBILE
Since it's so comfortable to hold, the MagShoe makes it easy to take your setup handheld. When a light stand would just get in the way, you or your assistant can deftly detach the MagShoe from your stand to place the light exactly where you need it.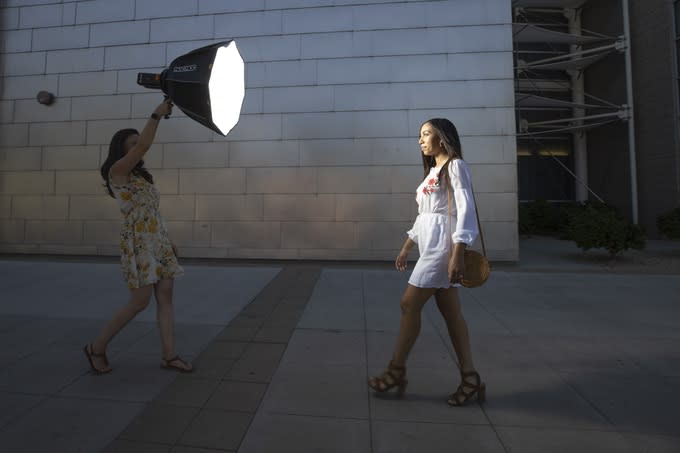 Going mobile when you need a "voice activated light stand" just got a whole lot easier—and more comfortable. Your assistants will thank you!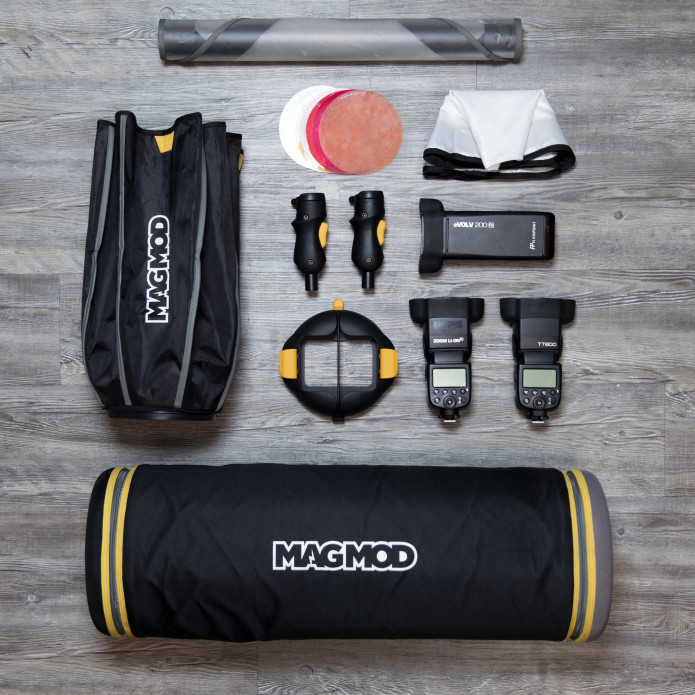 The travel-friendly MagBox Case offers protection and storage in a fast, easy and awesome design.
A long, rigid tube runs through the entire inner core of the completely custom, semi-padded MagBox Case to keep your FocusDiffuser from being crushed. The FocusDiffuser is a lens for your softbox, and just like any lens for your camera, you want to keep that focus-diffusing-thing-of-wonder clean and damage-free.
Top and bottom hard shells provide protection from impact damage or falling. These hard surfaces also allow the case to stand up on its own.
The MagBox Case allows you to safely, quickly and comfortably store:
1 MagBox
1 MagRing
2 MagShoes
2 Speedlite flashes
2 FocusDiffusers
24+ MagBox Gels
. . . and still have a little more room for some other awesome MagMod swag.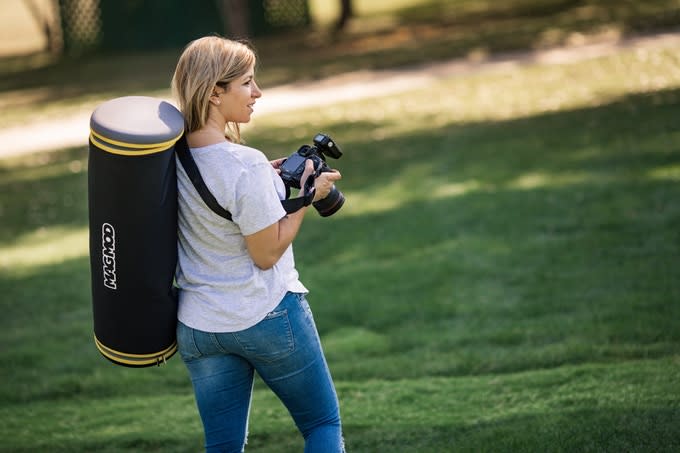 Throw the MagBox Case over your shoulder and free up your arms to hold your camera bag or lightstand.
TREVOR D. IS LOVING THE NEW MAGBOX
PRODUCTION HAS STARTED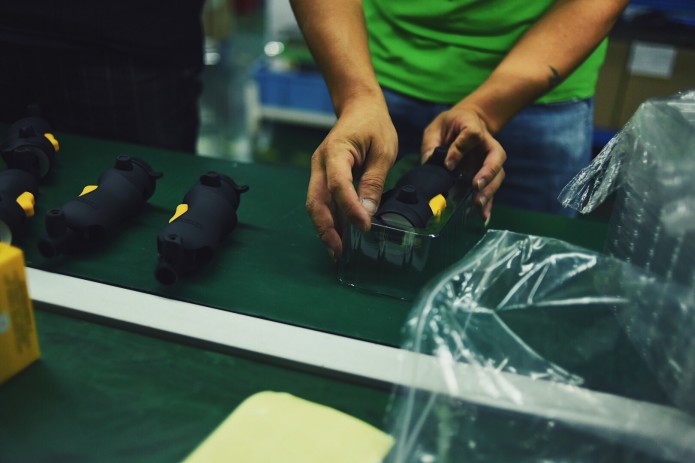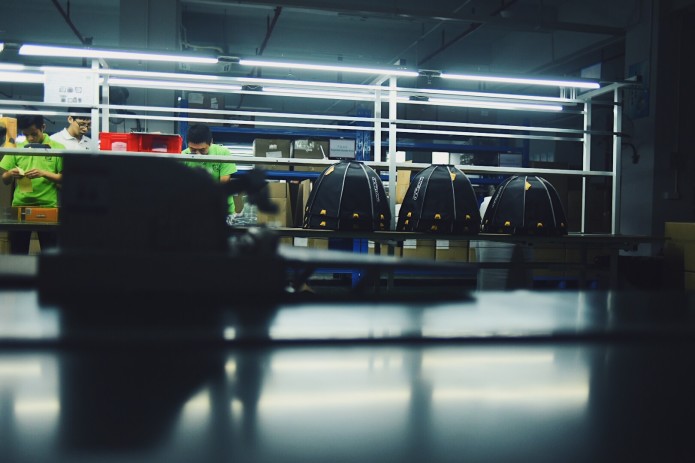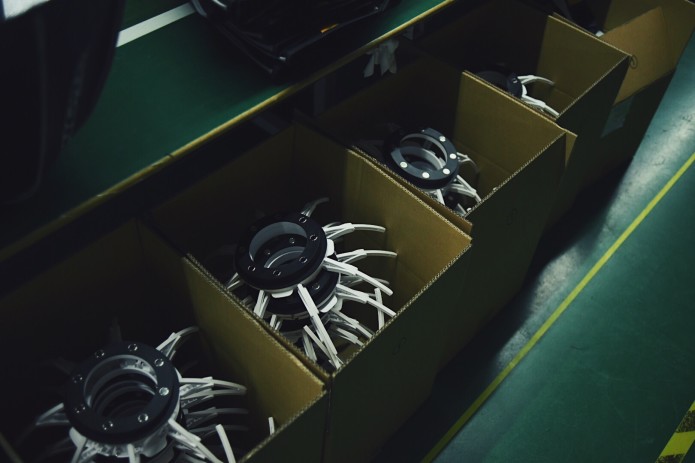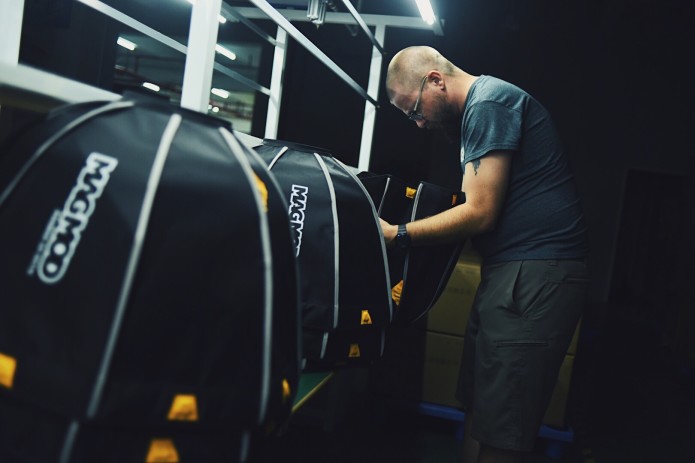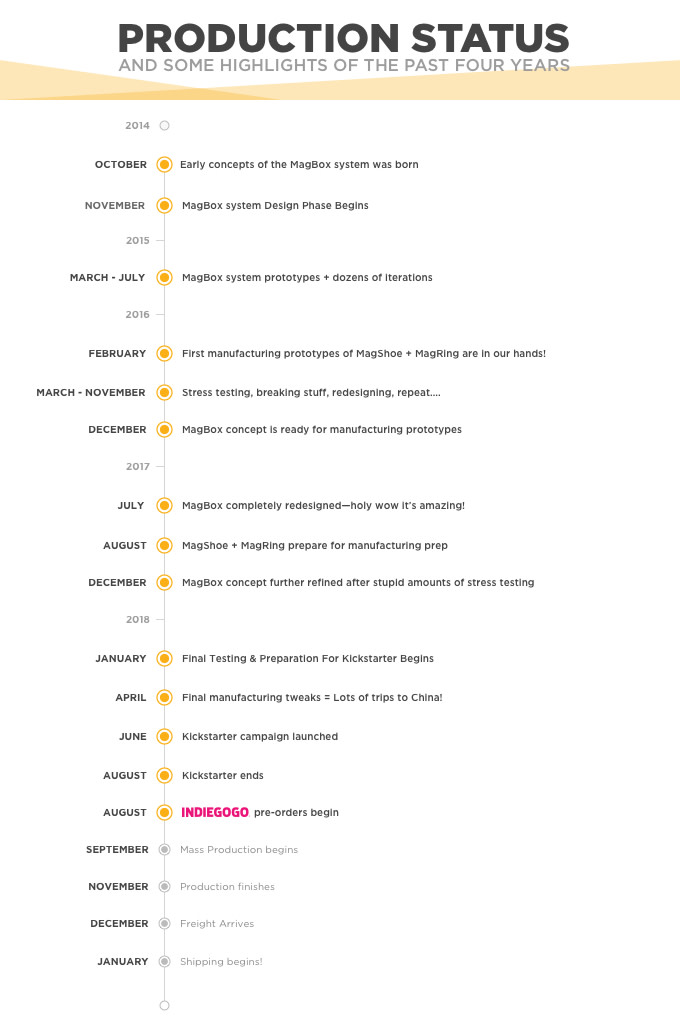 ABOUT MAGMOD
MagMod is totally jazzed to be launching our fourth Kickstarter campaign!
We were born right here on Kickstarter back in October 2013, our mission is to make awesome photography easy with lighting tools so simple that they only help—never hinder—your creativity.
Thanks so much for being part of our journey! Wanna know more about us? Visit magnetmod.com.
Risks and challenges
SUPPLY CHAIN RISKS
MagMod is still a young company, but we have a proven track record of 3 successfully crwodfunded campaigns dating back to 2013. There is always risk inherent with new products coming to market, regardless of whether crowdfunding is involved or not. We cannot control the factory, the raw material production, nor the weather that affects when their workers arrive. We have great working relationships with all of our suppliers; we have no reservations about their ability to deliver when they have stated. We don't anticipate any setbacks, but we also can't predict the future, either. Yet.
DELIVERY CHALLENGES
We've had a good track record during our first 3 crowdfunded campaigns, and we're part of an elite group of Kickstarter creators that actually delivers ON TIME or EARLY. One of the minor challenges we ran into during our last campaign was an ocean freight delay, which was out of our control.
With any international delivery, there will always be challenges as laws and customs regulations change. Making sure you, the backer, supply a proper mailing address is important. Our international fulfillment partner is pretty good at sorting out addresses that may appear undeliverable. But if they cannot locate you, we'll have to contact you again or have you supply a different address.
COMMUNICATION CHALLENGES
PLEASE do yourself a favor and provide a REAL email address that you use frequently. We need to keep in touch with you so we can fulfill your order and keep you up to date on project status.
Looking for more information or have a question? See the FAQ
Select a Perk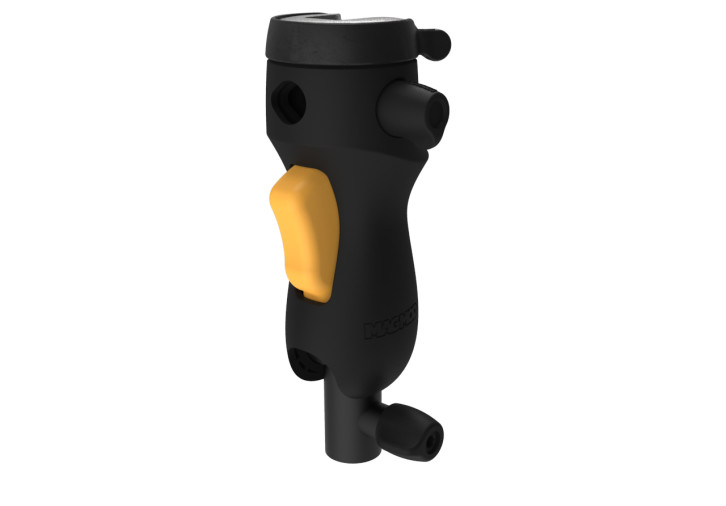 About $69 AUD
MagShoe Starter
26 claimed